2020-304 A Garden View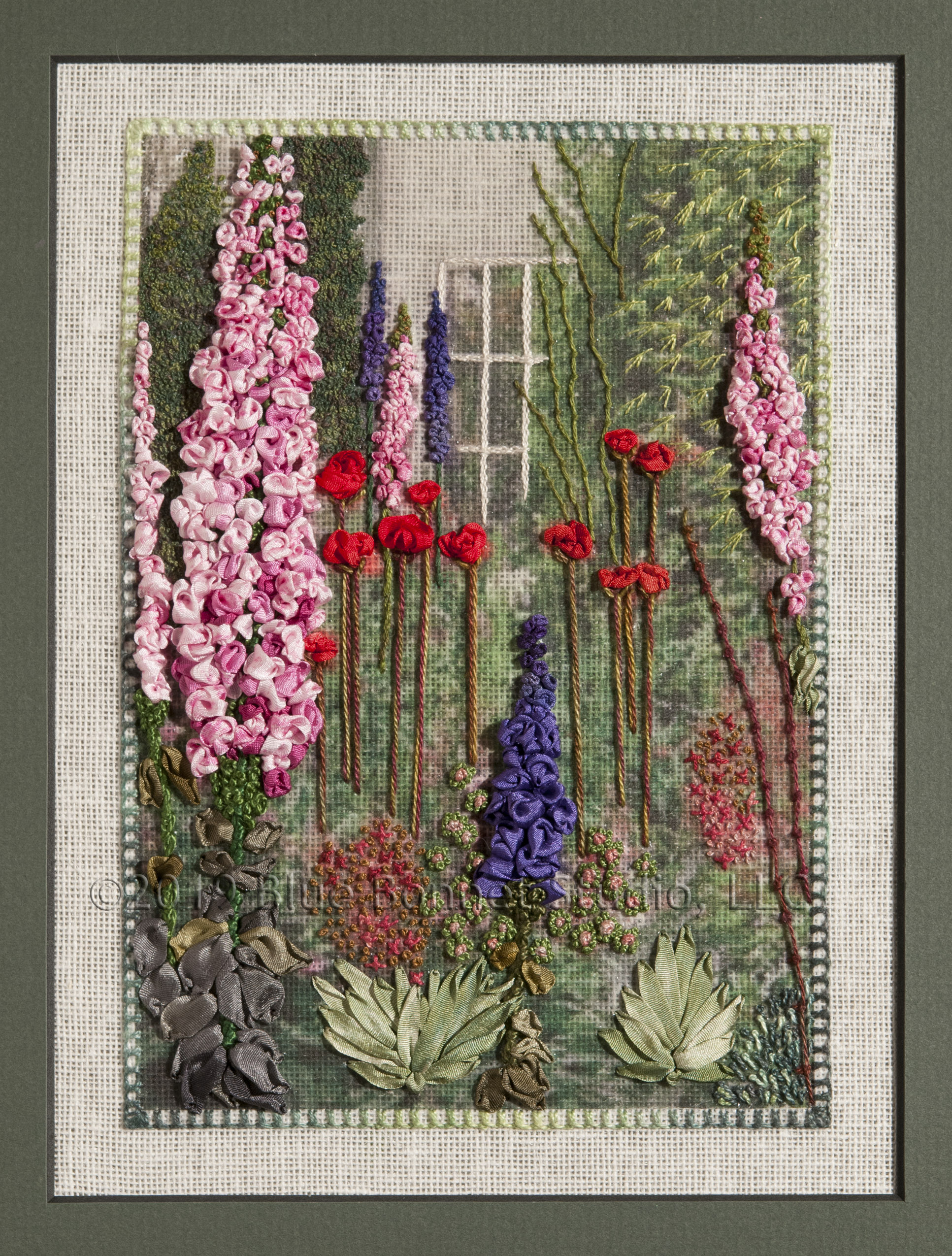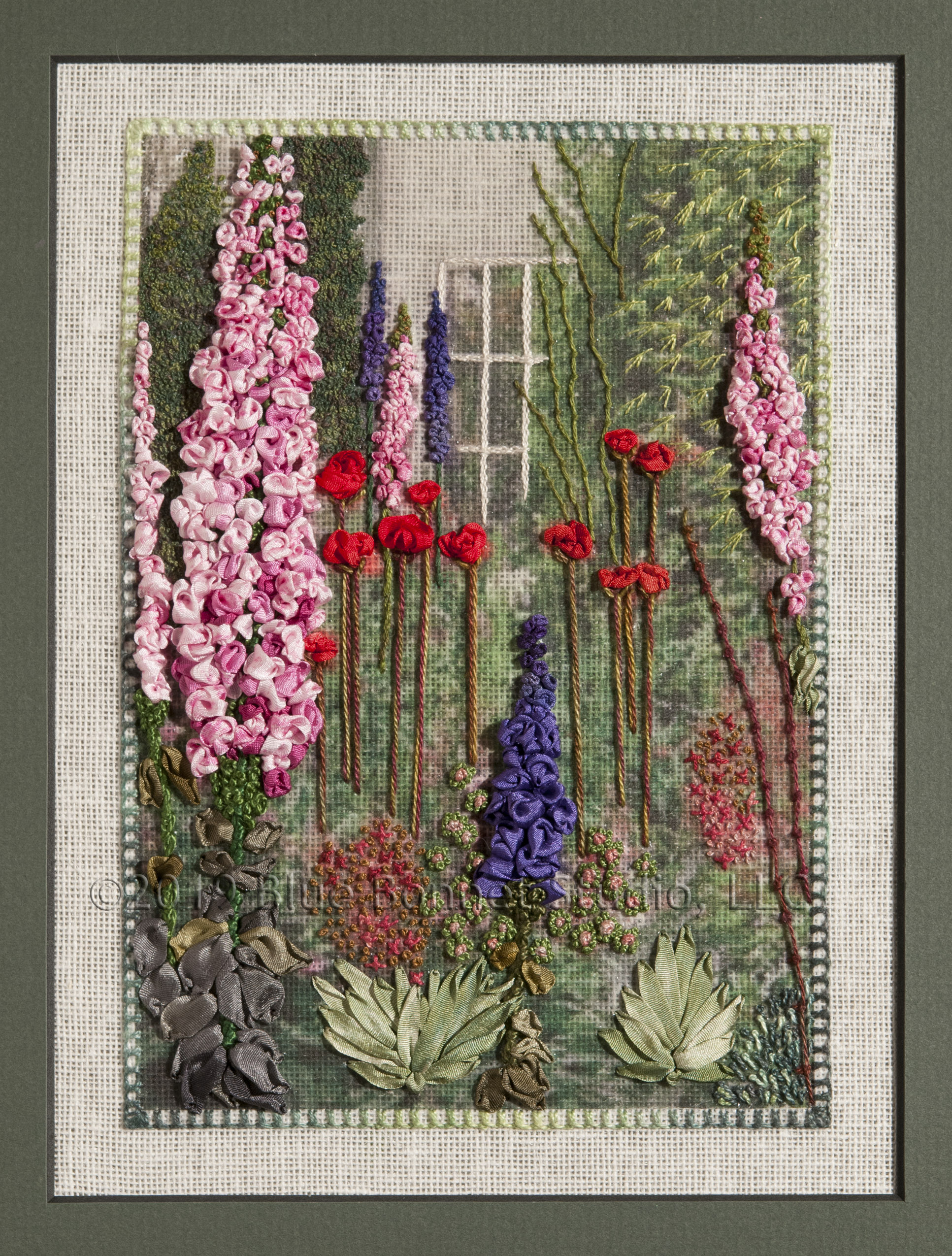 2020-304 A Garden View
Price includes Sales Tax!
Teacher: Deborah Mitek
Class days: February 17-18, 2020 (Monday-Tuesday)
Style: Silk Ribbon Embroidery w/ Photo
Skill level: Basic Intermediate
Finished Design Size: 5" x 7"
Ground: white congress cloth with photo transfer
Prework: NONE required.
Color Choice: None
Join me in stitching this delightful silk ribbon summer garden! A Garden View is a photo transfer design on congress cloth, using silk ribbon and other surface embroidery techniques, especially knotted stitches, to create a dimensional and layered embroidery. This piece was originally done for a NAN Exemplary Challenge in 2014, winning a blue ribbon. During the class I will share the history of silk ribbon embroidery and my passion for this dimensional form of needlework.
The ivory congress cloth has an applied photo transfer which is then embellished with a variety of silk ribbons and threads. During class, a discussion of how to apply a photo transfer will take place, as well as how to then proceed with the embroidery embellishment. A wide variety of silk ribbons are used in the design, both solid colors and overdyed, as well as 4mm and 7mm widths. Caron Wildflowers, Waterlilies, Needlepoint silks, and pearl cottons are also used to embellish the garden scene.
A Garden View is an embroidery study in perspective and the Knotted Stitch. There are 10 Knotted Stitch variations used in the design as well as the Ribbon Stitch, Straight Stitch, and Fly Stitch. The garden contains the French Knot, Colonial Knot, Portuguese Knotted Stem Stitch, Twisted Rose Stitch, Coral Stitch, Pistil Stitch, Four-legged Knotted Stitch, and Palestrina Stitch. The Pekinese Stitch is used to create and highlight the window panes. The border around the design is the Knotted Blanket Stitch. All stitches and techniques will be demonstrated during class.
Kit Content: Congress cloth, all threads, needles, & instructions.
Students to Bring: 11" x 13" Stretcher Bars & Usual stitching supplies.