Tekobari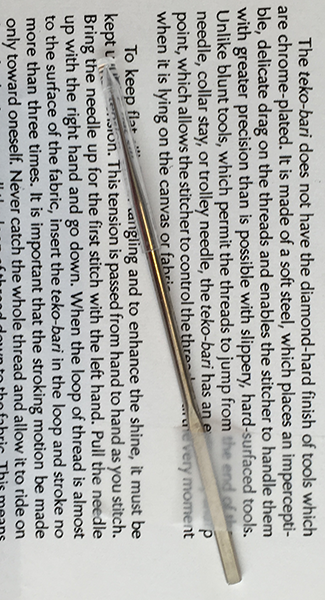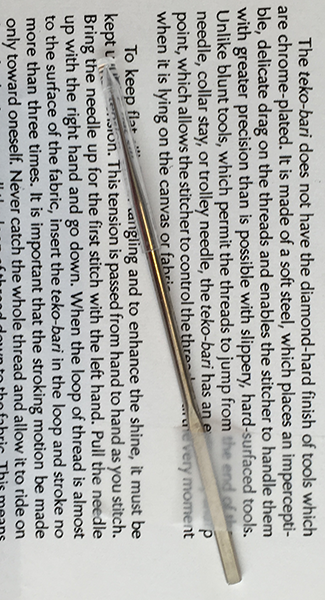 Tekobari
Handmade in Japan with an extra long tapered tip. The handle has two flat sides so it will not roll and is easier to hold. The Tekobari comes with a plastic tip protector and use instructions publised by the Japanese Embroidery Center.
From Vicky De Angelis's review published in the Nov/Dec 2015 Needlepoint Now magazine.
Usually when something new comes out on the market, we think bigger and better. This new tekobari goes against the rules -- it has slimmed down to be thinner, but better than ever. [...] I do like the new thinner feel and the finer point for aiding in frogging even the smallest of stitches.
What is a tekobari, you ask? It is a handmade tool from Japan designed to help in the proper laying of threads on you canvas. Although created for Japanese flat silk, it is my go-to laying tool for all of my stitching.